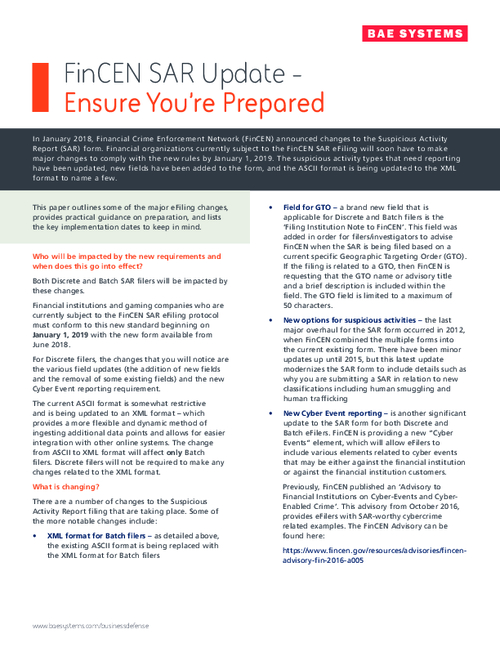 Financial organizations currently subject to the FinCEN SAR eFiling will soon have to make major changes to comply with the new rules by January 1, 2019. The suspicious activity types that need reporting have been updated, new fields have been added, and the ASCII format is being updated just to mention a few things your organization with have to comply with.
Download this whitepaper to learn more about:
How the new efiling changes will impact your organization;
Practical guidance for getting your organization better prepared;
Important implementation dates to keep in mind.