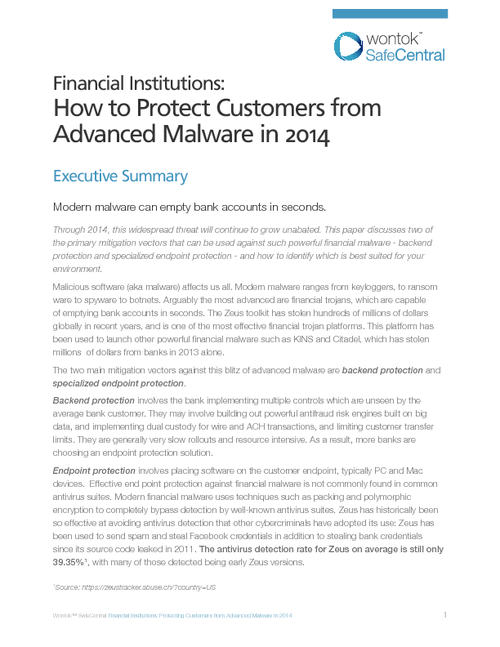 Modern financial malware like Zeus or Citadel can empty bank accounts in seconds. Through 2014, this widespread threat will continue to grow unabated.
This paper discusses two of the primary mitigation vectors that can be used against powerful financial malware, including:
Backend protection and specialized endpoint protection;
How to identify which is best suited for your environment.