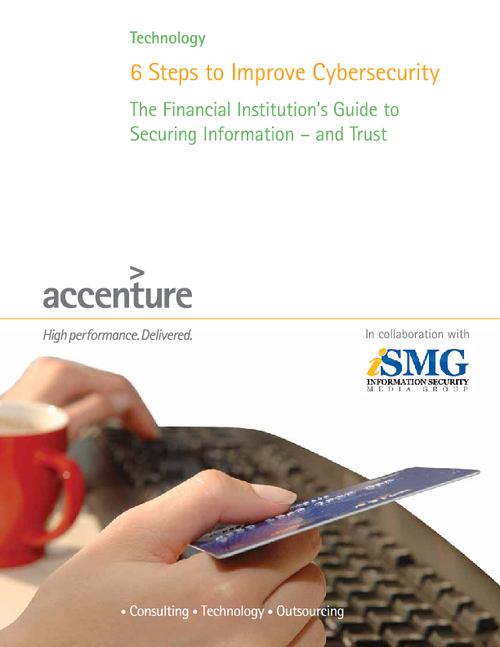 From making payments online to depositing checks via iPhones and communicating through Facebook, financial institutions have introduced many new services to make their customers' lives easier. To maximize the impact of trends such as mobility and social media while minimizing their risk, institutions must be extra-diligent in their cyber security strategies. Read this paper for new insights on:
Top trends impacting financial institutions and their customers;
6 recommendations for enabling cyber security in today's evolving marketplace;
Questions executives should be asking about cybersecurity;
A list of cybersecurity resources.
Watch Accenture's cyber security recommendations for financial institutions...
Watch the video now (opens in a new window)