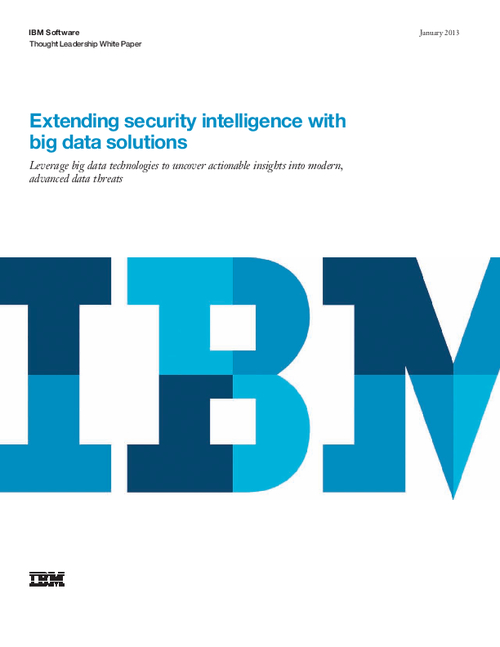 Sophisticated cybercrimes and advanced persistent threats are occurring at an alarming rate. Aided by new attack techniques, increased financial support and the ease of exploiting social connections, attackers are having more success than ever before. Traditional security solutions are no longer sufficient to defend against these escalating threats.
Download this white paper to examine:
The latest security intelligence solution combining IBM Security QRadar SIEM and IBM InfoSphere BigInsights technologies helping organizations address the most vexing security challenges, including advanced persistent threats, fraud and insider threats;
How to allow security analysts to extend their analysis well beyond typical security data using real-time correlation for continuous insight, custom analytics across massive structured data (such as security device alerts, operating system logs, and network flows) and unstructured data (such as emails, social media content, and business transactions), and forensic capabilities for evidence gathering.