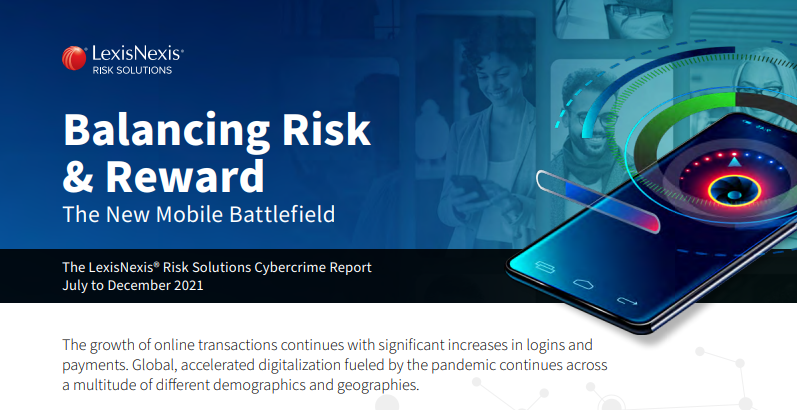 Although the final weeks of 2021 will be remembered for the resurgence of the pandemic, driven by the new Omicron strain, the second half of the year marked the end of restrictions and the reopening of economies in many parts of the world.
What has become clearly apparent from analysis of the LexisNexis® Digital Identity Network® from July to December 2021 is that fraud is on the rise as consumer confidence returns.
As consumers globally continue to drive demand for a customer-centric digital world, companies are prioritizing their digital customer excellence strategies to retain and acquire new customers, which is advantageous for legitimate consumers, but may lead to opportunities for fraudsters.
Download the infographic to learn more from the latest LexisNexis® Risk Solutions Cybercrime Report.