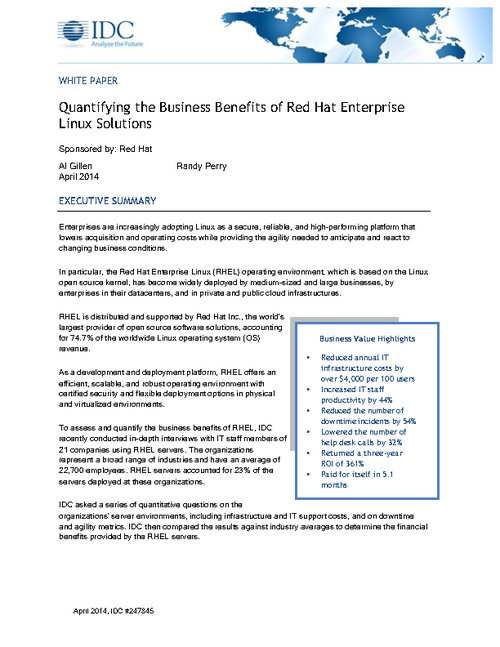 Enterprises are increasingly adopting Linux as a secure, reliable, and high-performing platform that lowers acquisition and operating costs while providing the agility needed to anticipate and react to changing business conditions.
In particular, the Red Hat Enterprise Linux (RHEL) operating environment, which is based on the Linux open source kernel, has become widely deployed by medium-sized and large businesses, by enterprises in their datacenters, and in private and public cloud infrastructures.
Download this white paper to learn:
The business benefits of RHEL solutions;
The financial benefits provided by the RHEL servers;
How Red Hat has anticipated the growth in cloud computing.