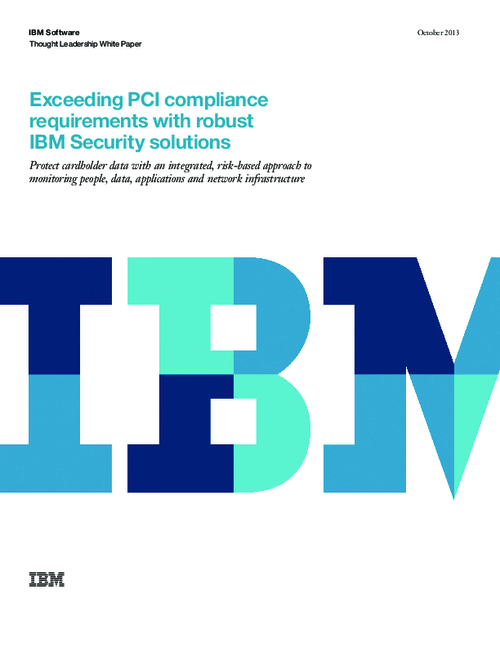 Adhering to the Payment Card Industry Data Security Standard (PCI DSS) is one way that organizations attempt to protect their customers' sensitive payment card data from attack. However, PCI DSS compliance provides only a baseline for securing cardholder data. In this age of mobile, social and cloud computing, potential vulnerabilities are skyrocketing. And cobbling together security point solutions to demonstrate compliance is a recipe for disaster. Today's organizations can get more value from their security budget - and strengthen their overall security posture at the same time - by adopting an integrated approach to IT security.
Download this white paper to learn:
How organizations of all sizes can exceed the mandates of PCI DSS compliance;
How the right security intelligence platform can integrate log source, network flow and vulnerability scanning data from your heterogeneous systems and create actionable insights that can help you remediate or mitigate risks;
How IBM security solutions deliver key capabilities for compliance reporting, advanced threat protection, database activity monitoring, vulnerability analysis and remediation support, and endpoint management to help combat the latest threats.