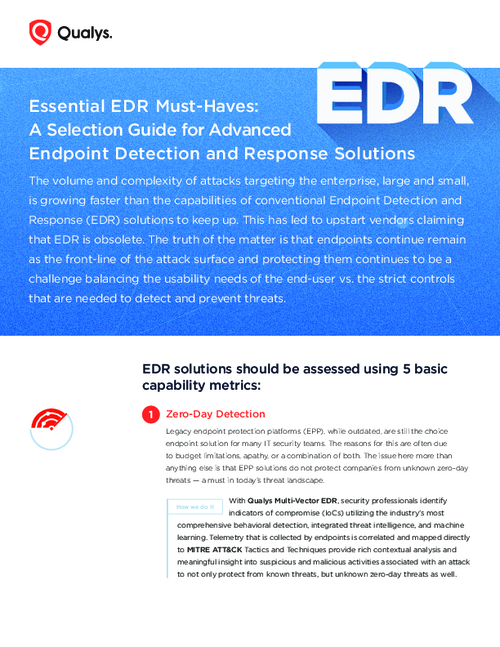 The volume and complexity of attacks targeting the enterprise, large and small, is growing faster than the capabilities of conventional Endpoint Detection and Response (EDR) solutions to keep up.
For most security practitioners, these traditional EDR solutions represent an increasingly inefficient and expensive cybersecurity tool that bombards security practitioners with an avalanche of alerts without context or prioritization.
This selection guide identifies 5 essential capabilities for assessing EDR solutions that will help you effectively reduce the risk of compromise and protect the entire attack surface - from attack and breach prevention to detection and response.