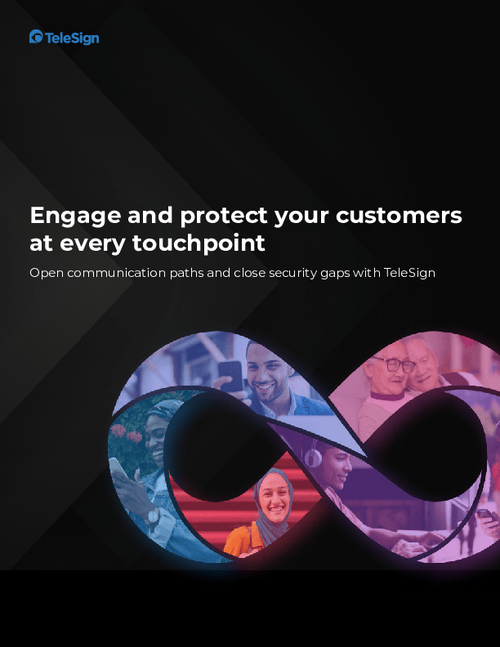 In 2021 alone, fraudulent accounts increased by 70% and synthetic identity fraud losses grew to $20B.
From onboarding and answering product questions to providing ongoing support, customers expect and deserve safe and secure communications. Every communication carries the potential for building trust and delivering engagement. Sadly, every communication also bears the risk of leading to malicious action that harms your customers and your brand.
This white paper explores how customers gain confidence in brands that provide timely, reliable, and consistent communication via their preferred channels. Read on to see how cultivating trust and streamlining communications infrastructure go hand in hand, especially in an era of reduced in-person interactions and increasingly diverse communications options.
TeleSign connects, protects, and defends the customer experience with our intelligence that deliver user verification, digital identity, and omnichannel communications. Visit TeleSign.com for more information.