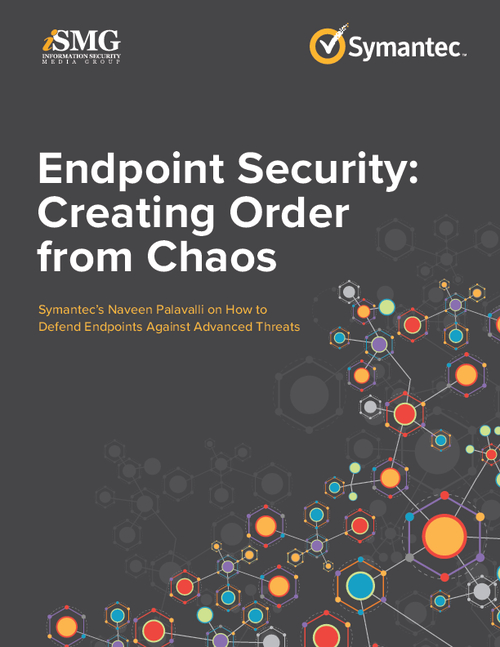 The rapid evolution of malware and proliferation of solutions have created a state of chaos for security leaders, says Naveen Palavalli of Symantec. What strategy and solutions will help restore order to anti-malware defense?
Feeding this sense of chaos is the sheer amount of malware being created, says Palavalli, Symantec's director of marketing and strategy.
In an interview about creating order from chaos, Palavalli discusses:
The current state of malware and defenses;
The elements needed to restore order;
Symantec's approach to complete endpoint security.
style="font-size:10px; line-height:14px; color:#666666;">Sponsored By Symantec: 350 Ellis Street, Mountain View, CA 94043 United States Phone: +1 650-527-8000 www.symantec.com
style="font-size:10px; line-height:14px; color:#666666;">This promotion is brought to you by ISMG. ISMG is obtaining your consent to send electronic messages to you on behalf of itself and Symantec. By submitting your information you agree to be contacted by Symantec on topics of interest. Your information will not be shared outside Symantec or ISMG, and you can unsubscribe from emails sent by ISMG, or Symantec by clicking on "Unsubscribe" on any email received.