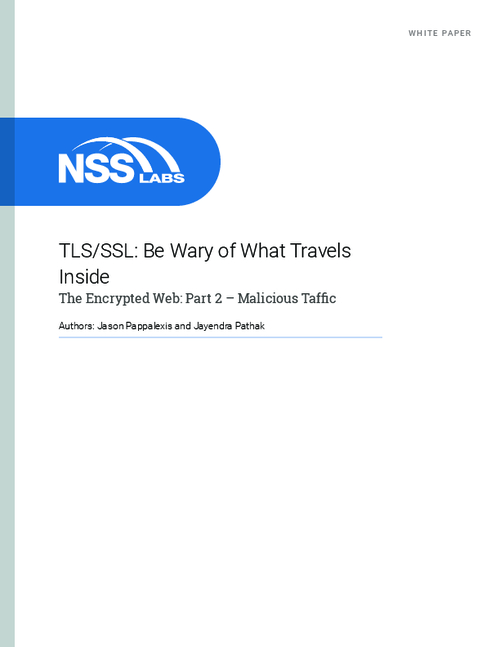 Encrypted web communication routinely bypasses enterprise security controls. Left unscanned, these channels are perfect vehicles for hiding infection, command & control, and data exfiltration.
The malicious use of encryption is growing at an alarming rate, from 104 in 2014, to 13,542 as of mid-2016, according to NSS Labs' BaitNET test infrastructure. The second in a series on the encrypted web, this whitepaper investigates the increasing use of encryption for covert communication including statistics, details on encrypted threats, and analysis of encrypted attack vectors.
Download this whitepaper to discover:
What will happen if encrypted channels are not scanned;
The risk involved for enterprises if encryption technologies are not kept up to date;
How an organization can prioritize their resources to close encryption gaps.