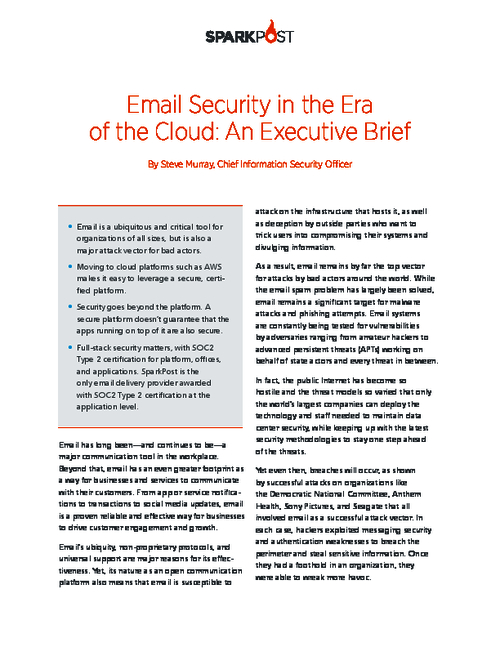 Email security in the era of the cloud is a critical concern for business leaders. This tool is a powerful way for businesses and services to communicate with their customers. From transaction notifications to billing statements to social media updates, email is a proven reliable and effective way for businesses to drive customer engagement and growth. However, unsecured email infrastructure is vulnerable to attack by bad actors around the world. In fact, the public Internet has become so hostile - and the threat models so varied - that only the world's largest companies can deploy the technology and staff needed to maintain data center security while keeping up with the latest security methodologies.
Download this report to learn more about:
Why email continues to be a top attack vector;
Why traditional data center security is so complex - and often ineffective;
The security advantages of cloud infrastructure.