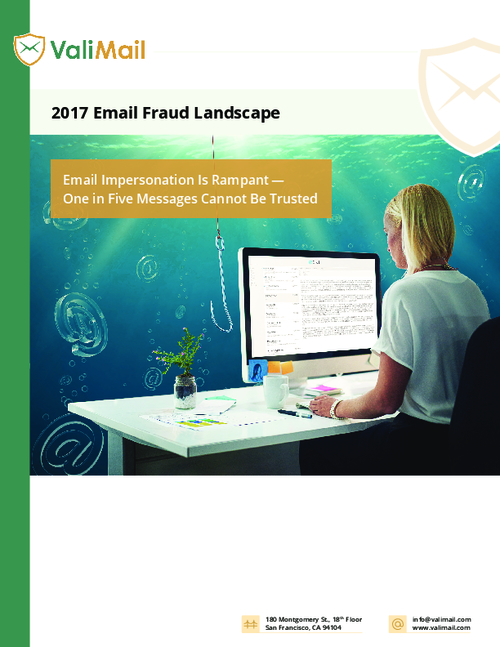 An analysis of the most popular 1 million global domains shows that most domain owners have not attempted to implement fraud protection through the latest and most complete form of protection, DMARC. Of those that have attempted DMARC, only 23 percent are actually achieving protection from fraud.
Download this exclusive report on email fraud and learn why:
Only 0.5% of the top million domains are protected from impersonation by email authentication;
77% of domains that have deployed DMARC records remain unprotected from fraud;
Implementing email authentication would save the average company $8.1 million per year in cybercrime costs.