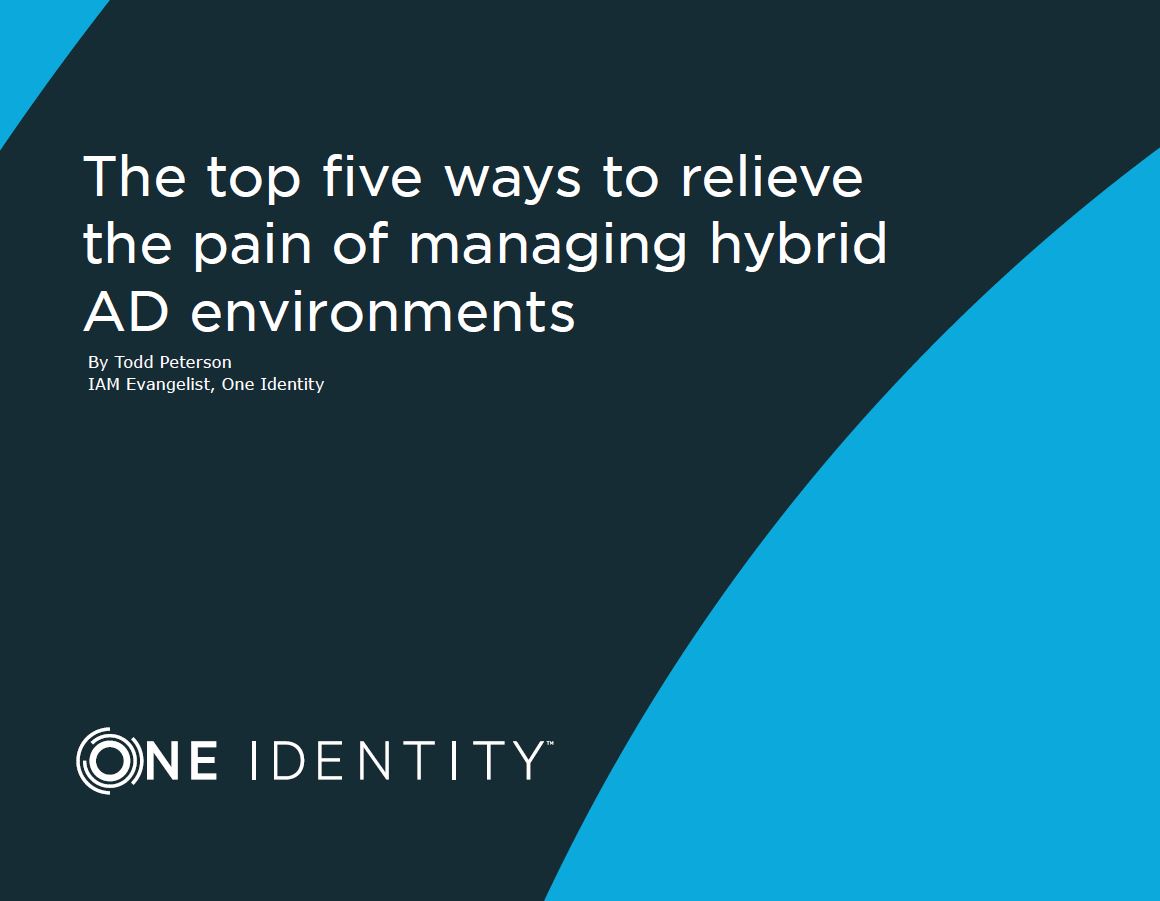 Managing Active Directory can be painful. Native tools have limited capabilities, which leads to inefficiencies, such as managing user accounts or group membership via manual processes or scripts. To make things even more interesting, Microsoft has introduced Azure Active Directory (AAD). It's a cloud-based directory that is required for access to the next-generation of services, including Office 365 and other cloud resources.
You should know that AAD is not simply a cloud copy of an on-prem AD instance. It is a wholly separate environment.
To help simplify this growing challenge, read our eBook. In it, you'll learn about five potentially pain-inducing challenges you must overcome as you transition your organization to a hybrid AD implementation.
Download this ebook to learn more about:
Manage your entire hybrid environment with one solution;
Avoid common implementation mistakes;
Ensure your AD/AAD data is synched cleanly;
Elevate security protecting admin accounts;
Leverage workflow templates to accelerate deployment.