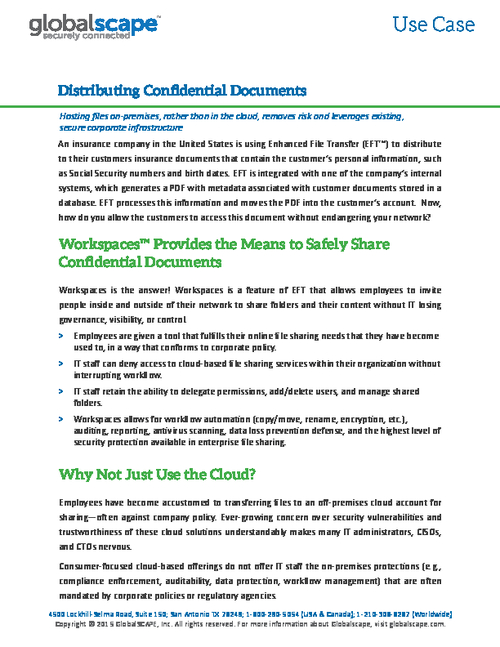 An insurance company in the United States is using Enhanced File Transfer (EFT) to distribute to their customers insurance documents that contain the customer's personal information, such as Social Security numbers and birth dates. EFT is integrated with one of the company's internal systems, which generates a PDF with metadata associated with customer documents stored in a database. EFT processes this information and moves the PDF into the customer's account. Now, how do you allow the customers to access this document without endangering your network?
Download this use case to learn:
Can you safely share confidential documents;
Why not just use the cloud;
How can you feel secure when sharing confidential documents.