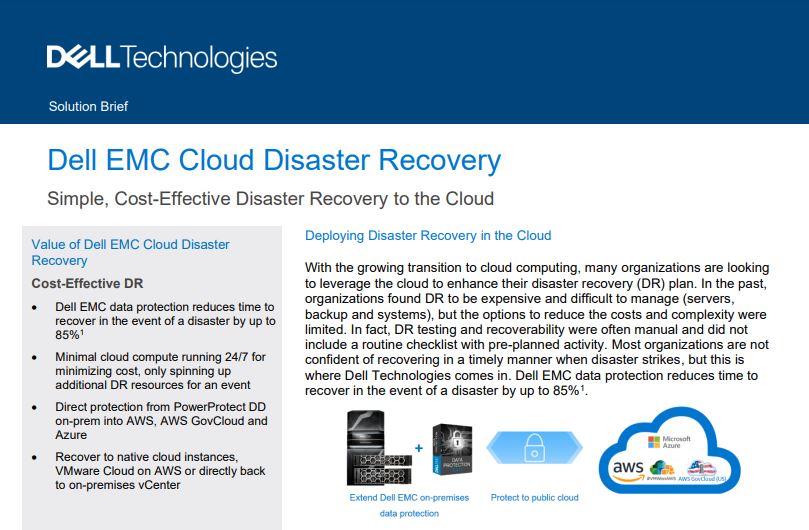 Cloud Disaster Recovery (Cloud DR) allows customers to efficiently extend Dell EMC data protection for VMware environments to the public cloud, including AWS, Azure and VMware Cloud on AWS.
Using Cloud DR, Dell EMC Data Protection tools can store virtual machines copies over cheap object storage (AWS S3, or Azure blob). Run orchestrated DR testing or Failover of those copies to native AWS/ Azure cloud instances and later automatically Failback the recovered cloud instances back to virtual machines on VMware environments.
Cloud DR users can also recover VMs copies stored on the cloud object storage directly to VMware Cloud (VMC) on AWS, or to on-prem vCenter environments.
The highlights discussed are:
Extending on-premises virtual environments data protection to the public cloud;
Orchestrating recovery flows.