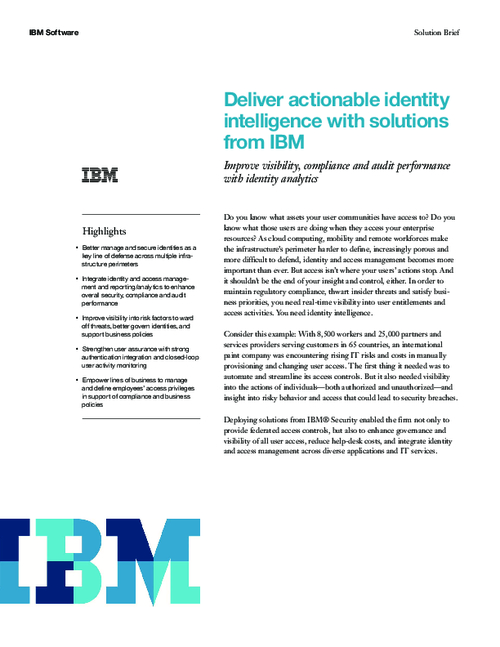 As cloud computing, mobility and remote workforces make the infrastructure's perimeter harder to define, increasingly porous and more difficult to defend, identity and access management becomes more important than ever. In order to maintain regulatory compliance, thwart insider threats and satisfy business priorities, you need real-time visibility into user entitlements and access activities. You need identity intelligence.
Deploying solutions from IBM® Security enabled the firm not only to provide federated access controls, but also to enhance governance and visibility of all user access, reduce help-desk costs, and integrate identity and access management across diverse applications and IT services.
Download the White Paper to explore:
How to enable business managers to manage and govern their users;
How to improve user assurance with strong authentication;
How to strengthen internal and external identity and access controls.