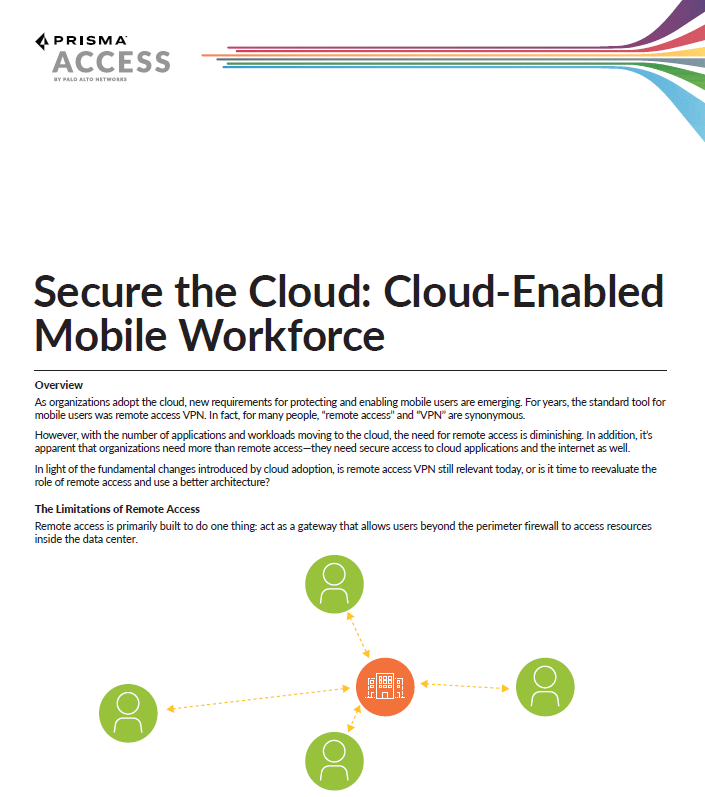 As organizations move to the cloud, new requirements for effectively protecting and enabling mobile workforces are emerging. Unfortunately, traditional methods aren't optimized for cloud adoption. Mobile users need a cloud-delivered security infrastructure that optimizes access to the data center, the internet and cloud applications, wherever users are located.
This tech brief details:
The drawbacks of remote access VPN
Introduces a modern, cloud-delivered architecture
Explains how Prisma Access can safely secure your mobile workforce.
Read it today to learn how the cloud-delivered infrastructure of Prisma Access connects users, enables secure access to all applications, and inspects traffic across all ports and protocols with full visibility. And with Optiv services, from Quick Start Implementation, to Transformation Services, organizations can capitalize on their deployment of Prisma Access.