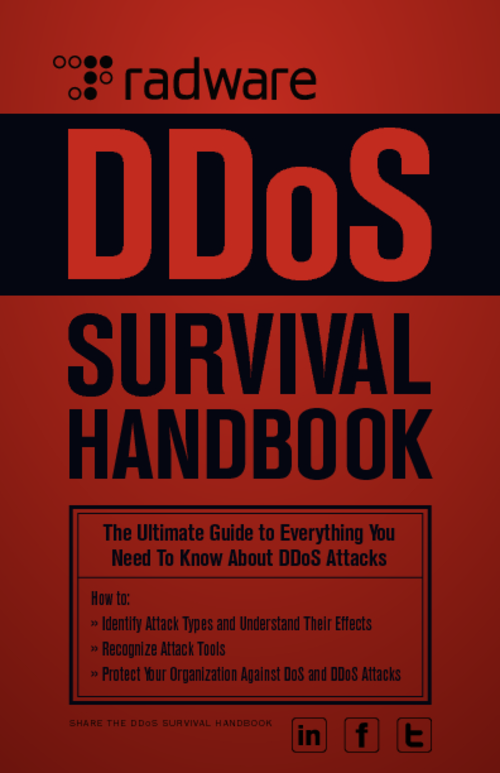 Every organization with a website - especially one that requires its users to have regular access to sensitive information - should take urgent and appropriate steps to protect against DoS and DDoS attacks. Failure to do so can result in huge financial losses as well as a damaged public reputation. This DDoS Survival Handbook is your key to survival against cyber-attackers that may be stalking you right now without you even knowing it.
This DDoS handbook provides answers to these questions:
What are the types of DDoS attacks and how do they work?
What is the business impact of DDoS attacks and who are behind the attacks?
What can you do to protect your organization?