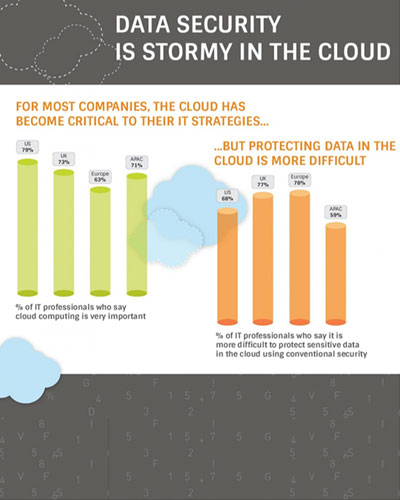 As technology evolves, more and more organizations are moving applications and data to the cloud. Although cloud solutions can save money and improve accessibility for remote users, it can also leave your sensitive data vulnerable to new security threats. With the lack of governance policies and security practices for the transition to cloud computing, it is important to consider how this move can affect your organization's security.
Ponemon Institute conducted a survey sponsored by SafeNet, to highlight how organizations are putting confidential information at risk in the cloud due to this lack of appropriate security practices and governance policies.
Download this infographic to learn:
The most common reasons for the failure of cloud governance;
How your risk to sensitive data grows as the adoption of cloud computing increases;
Shadow IT's effect on cloud security;
Complications in identity and access management due to the cloud.