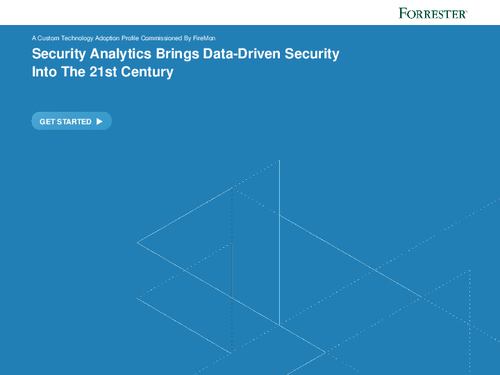 As cyber threats become more complex in nature and the attack surface grows, enterprises are shifting to a risk-centric threat identification, containment, and remediation security strategy, prioritizing investments in tools and capabilities to detect threats and respond to incidents faster and more effectively.
Enterprises require more data-driven security practices due to the increasing complexity of IT environments (driven by cloud, virtual systems, and data growth), more sophisticated adversaries, and automated systems producing increasingly large volumes of information and events. Security analytics solutions provide increased visibility into IT and network data and analysis tools for generating insights.
Download this report which details:
How security analytics enable security professionals to seize opportunities for faster incident response;
Why this is favorable to SIM/SIEM systems and analysis approaches which rely heavily on staff to run manual analysis;
How security analytics can empower a better efficiency of staff and better business alignment.