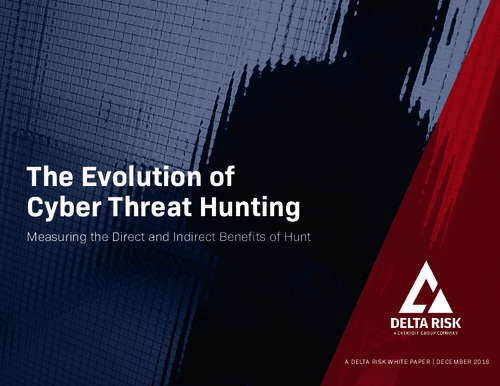 Determined cyber attackers invade even the best security defenses with the same stealth as wolves creeping up on sheep; if they make themselves known before you spot them, it's too late. Attackers only need to successfully invade once to cause serious damage, but preventing them all is simply not possible.
By acknowledging the reality that a compromise will happen, organizations' best defense is a strong offence through cyber threat hunting. By focusing resources on detecting attackers already inside of a network, organizations lower remediation cost.
More importantly, the concept of cyber threat hunting creates indirect benefits such as advancing the maturity of security operations, proactively mitigating attacks and minimizing damage and cost.
Download this whitepaper in order to explore:
Why adopting this durable, flexible and holistic definition of "hunt" can benefit your company;
Why redirecting your focus to preparing people, processes and technology to catch adversaries is crucial;
How to make the most of your existing resources to find more threats sooner and at less cost.