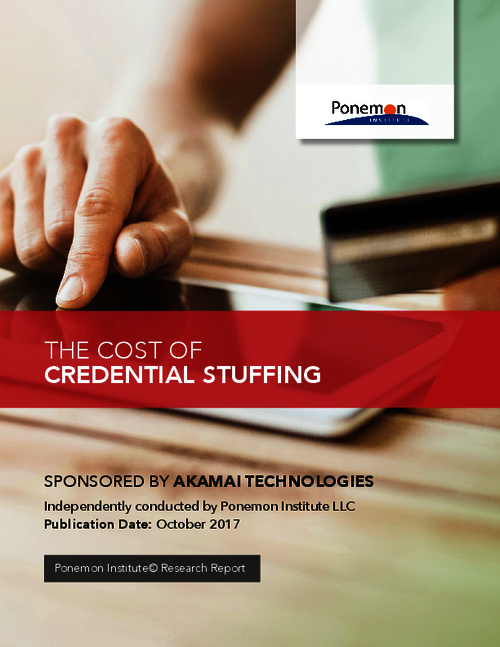 Ponemon Institute surveyed 569 IT security practitioners who are familiar with credential stuffing attacks and are responsible for the security of their companies' websites.
Download this report of their findings and learn why:
On average, companies experience an average of 12.7 credential stuffing attacks each month, wherein the attacker is able to identify valid credentials.
Migration to the cloud is an important IT strategy, but participants in this study believe it increases the risk of credential stuffing attacks.
Companies do not have sufficient solutions or technologies today for preventing and/or containing credential stuffing attacks.
In viewing this content, we would like to share your data with the content creator. href= http://www.bankinfosecurity.com/tos target="_blank">Click here for more info or to opt out.