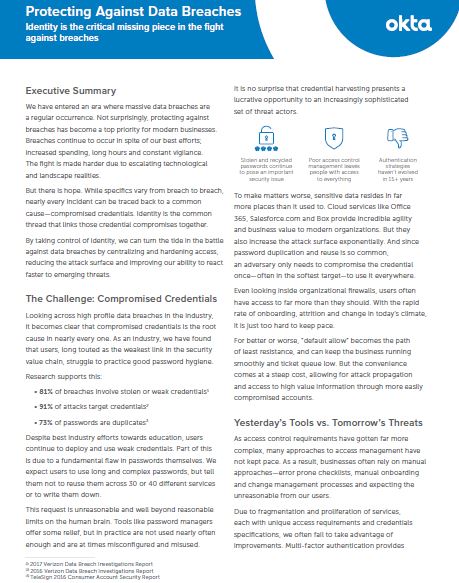 Looking across high profile data breaches in the industry, it becomes clear that compromised credentials is the root cause in nearly every one. But there is hope. Across all of these challenges and realities, the common thread is identity. If we can take control of identity, we can turn the tides against data breaches.
Read this guide to learn:
The 4 key things your modern identity strategy needs;
The roadmap to identity success;
How to reduce the attack surface.