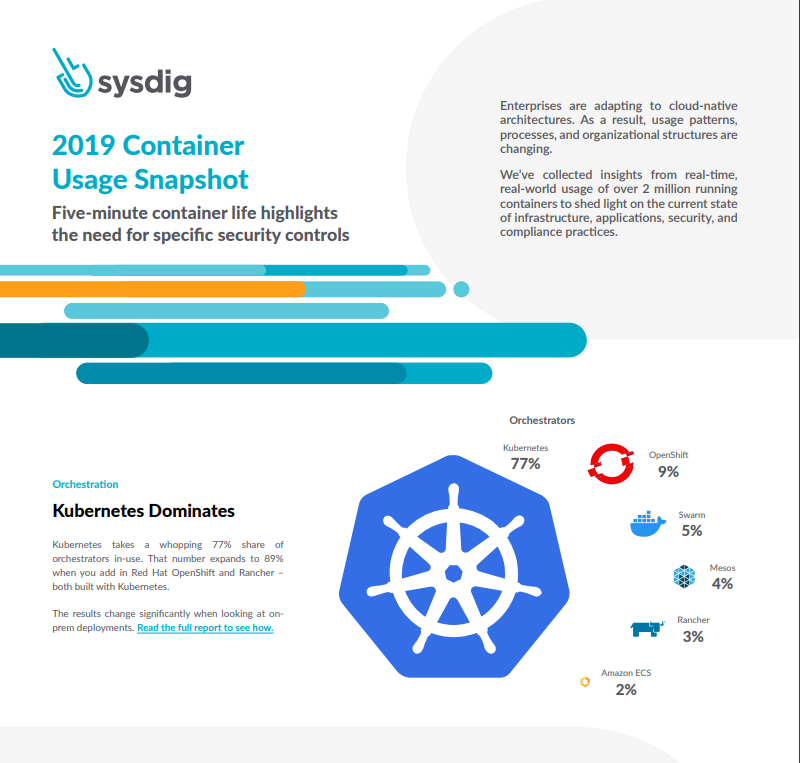 Yes, containers are ephemeral. Surprisingly, over half of containers are alive for less than five minutes. The number of containers alive for 10 seconds or less has doubled since 2018 to 22%. The growth of batch processing and serverless frameworks on Kubernetes is likely responsible for the shift.
Kubernetes takes a whopping 77% share of orchestrators in-use. That number expands to 89% when you add in Red Hat OpenShift and Rancher - both built with Kubernetes.
Download this whitepaper to see how results change significantly when looking at on-prem deployments.