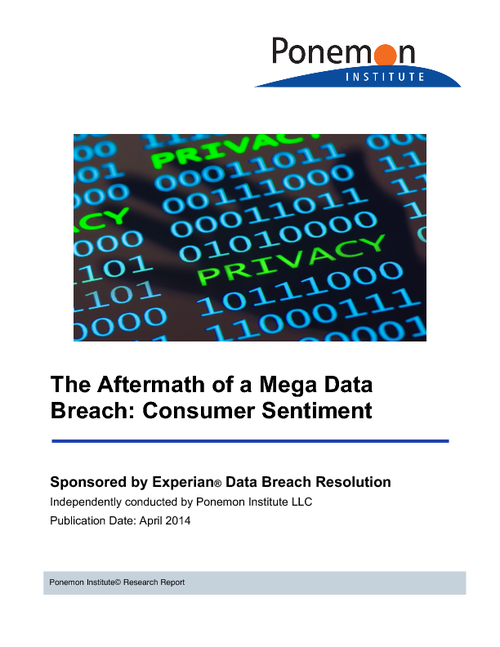 The last two years have seen the largest "mega" data breaches in history. In an attempt to better understand the effects these data breaches have on consumers. A study conducted by the Ponemon Institute, surveyed consumers on a variety of topics related to their feelings and behaviors in the wake of being a data breach victim.
This white paper provides an overview of:
How data breaches impact brand reputation;
The fears about identity theft after a data breach;
Why consumers value media coverage of data breaches.