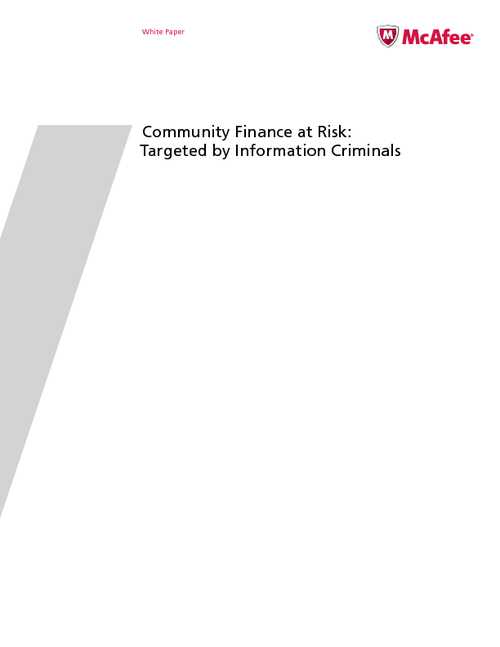 Everyone knows that banking is a key target for cyber criminals - that's where the money is. But traditionally it has been the big financial organizations that were the target. In 2010, smaller financial institutions became targets through account takeovers, attacks which caused a surge in stolen online banking credentials used for identity theft and stealing deposits.
Learn about the threat to small financial institutions and more in this new white paper from McAfee - Community Finance: Targeted by Information Criminals.
Download this white paper to learn:
What are the trends leading to attacks targeting community financial institutions?
What countermeasures can be taken to combat the attacks?
What are the economic and security benefits of security defenses?