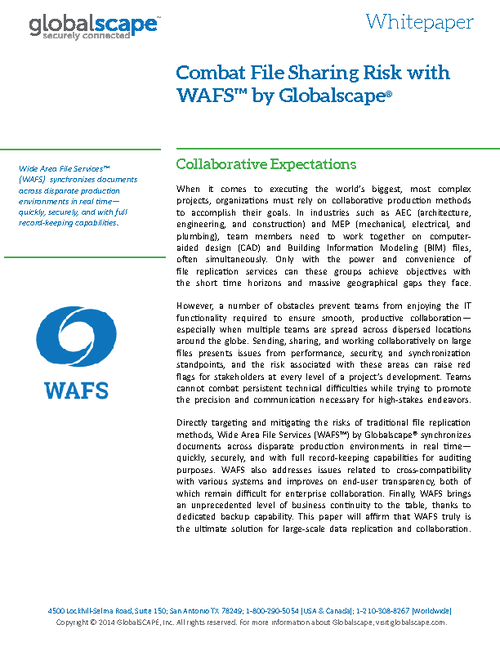 To optimize business productivity and reduce costs when collaborating over distances, IT organizations need to give users high-performance, easy-to-use methods for document collaboration, as if they were working with local colleagues. In addition, to protect business interests, they need to ensure that these solutions support centralized management and backup, prevent versioning or integrity errors, and do not impede network traffic. Download this whitepaper to learn:
How conventional approaches often fall short;
Why WAFS by Globalscape is the ultimate solution for large-scale data replication and collaboration.