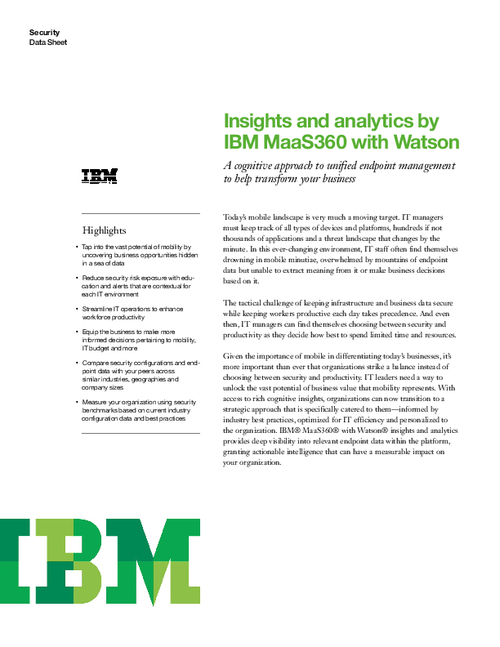 If you function like most IT organizations, you've spent the past few years relying on mobile device management (MDM), enterprise mobility management (EMM) and client management tools to get the most out of your enterprise endpoints while limiting the onset of threats you may encounter.
In peeling back the onion, you'll find little difference between these conventional tools and strategies in comparison to those that Chief Information Officers (CIOs) and Chief Information Security Officers (CISOs) have employed since the dawn of the modern computing era. Their use has simply become more:
Time consuming, with IT trudging through mountains of endpoint data;
Inefficient, with limited resources and limitless issues to sort through for opportunities and threats; and
Costly, with point solution investments required to address gaps in OS support across available tools.
Facing these circumstances, IT managers are stuck on a path of business upkeep instead of business transformation, too impeded to actualize the full potential of their endpoints and, ultimately, the workforce.
Download this whitepaper to learn how to take advantage of the insights afforded by big data and analytics thereby usher in digital business transformation and accelerate the return on investment (ROI).