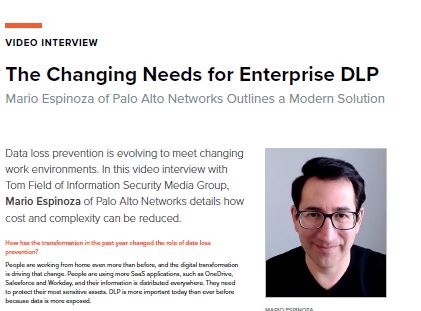 Data loss prevention is evolving to meet changing work environments. Mario Espinoza of Palo Alto Networks, details how cost and complexity can be reduced.
In this eBook Espinoza discusses:
Why data is at greater risk now than ever before, and why traditional DLP solutions are inadequate for the task;
How a modern DLP solution can reduce both the costs and complexity;
How Palo Alto Networks helps customers to address their DLP and compliance needs.