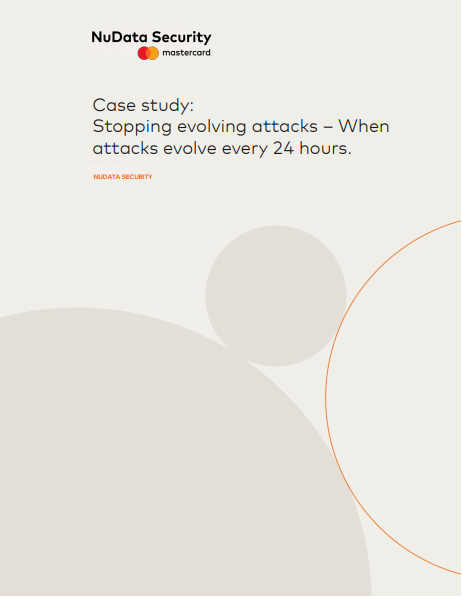 Getting hit by "constantly-changing attacks" is the new normal in a developing threat landscape.
One eCommerce company used the NuData platform to identify and adapt to evolving attacks.
Download this case study to learn more about:
How to combat mass scale attacks at your login placement;
Blocking repeat attacks with high accuracy;
And how NuData's plaform identifies attack patterns.
By downloading this paper, I acknowledge that Mastercard may send me information in accordance with Mastercard's Privacy Notice and Terms of Use.