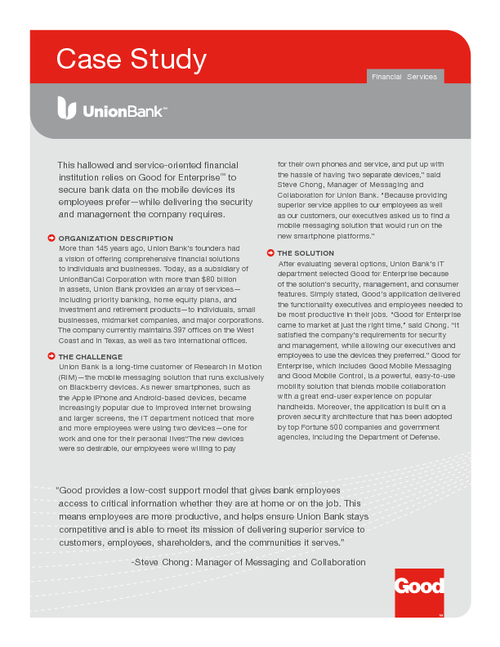 Institutions, regardless of industry, are searching for a secure mobility solution that supports the popular devices employees want to use, such as the iPhone, iPad and Android-based devices.
Read this case study to learn how to implement a secure and easy-to-use enterprise mobility suite. Learn how a major institution was successfully able to attain, as well as maintain, mobile security and control while giving employees a great mobile connectivity and collaborative experience on devices they want.
This case study highlights a mobility solution that:
Provides the security necessary to meet strict regulatory compliance standards;
Ensures employee productivity, institutional competitiveness and service;
Details how to overcome generic as well as advanced mobile challenges.