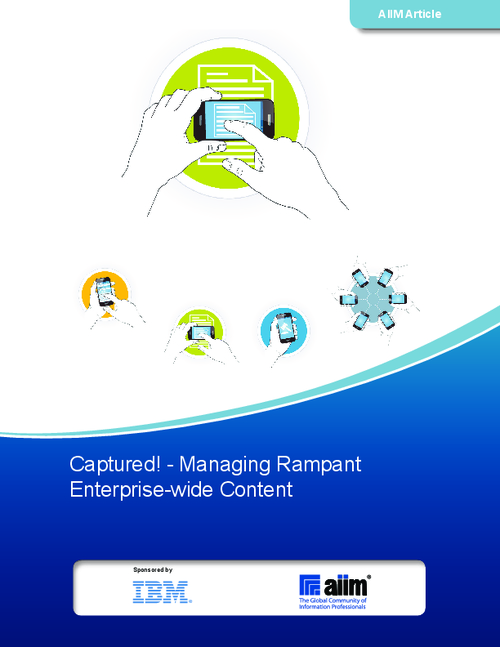 Capture. This single word has gained much notoriety in recent years. The reason: the importance of capture to business processes. In particular, the notion of capturing - scanning - paper based information as early in a process as possible for a couple of reasons. The first reason is to eliminate the chance of the paper being lost, damaged, or misplaced. Second, and perhaps the more significant, the sooner this information enters the process, the sooner action can be taken on it. This leads us to distributed capture, the premise being to capture this information at the point of first touch in a process and bring it into the process digitally. Loan applications, medical information, and any bit of information that is in paper form, is a candidate for distributed capture. The key is to look at the process and the information itself to determine where the first touch point is in the process and address how to capture the information at that point. An equally important element of capture is the application of metadata related to the captured image, which is used not only to store but also find the information when needed. Automated workflows and recognition technologies for data extraction are taking the lead in this area, to help streamline operations, increase accuracy, and enhance the overall capture process. And capture is not just for paper. Emails, faxes and electronic office documents can all be ingested though a capture and recognition process, extracting metadata for routing and downstream processes in a similar way, providing better records for audit trails or compliance.
Download the White Paper to explore:
How and when to appropriately capture information;
How can businesses benefit from distributing captures.