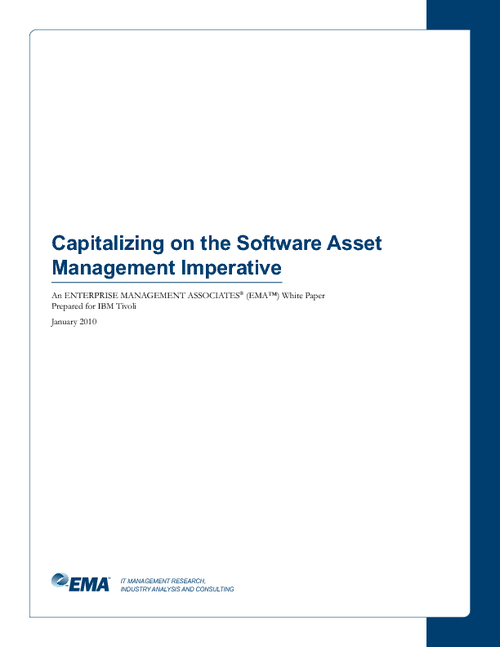 Software Assets Management (SAM) costs have once again risen as a high priority for IT departments within government agencies, and rightfully so. Software licenses represent a significant part of IT's budget and offer an opportunity for substantial expense reduction at a time when cutting costs and optimizing investments are so critical.
This renewed interest surfaces periodically - with spikes most often related to IT, finance and contractual compliance.
Read this white paper to learn about the benefits resulting from SAM such as:
Reconciliation and reuse;
Proper entitlements and support for service catalog deployments;
maximizing software costs while minimizing penalty charges for license violations, and regulatory compliance.