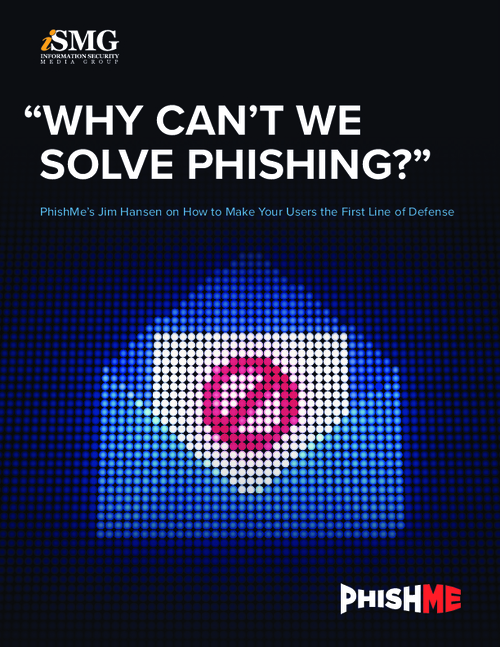 We know why phishing works; we know how it works. And yet the schemes still work, and they're only getting more effective. How can we stop phishing? Jim Hansen of PhishMe has some ideas, and they just might surprise you.
Hansen, COO of anti-phishing vendor PhishMe, says it isn't about throwing more technology at the problem, and it certainly isn't about blaming the users for being duped by fraudsters.
Instead, he says, it's about training the users to be your first - and most effective - line of defense.
In an interview about phishing defenses, Hansen discusses:
Today's most successful phishing schemes;
Why technology solutions alone are ineffective;
How PhishMe seeks to empower the user to spot and report phishing scams.