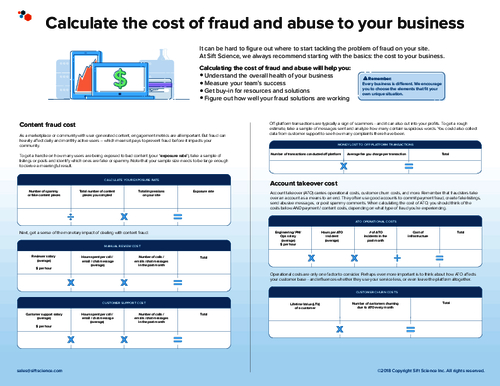 The damage done by fraud and abuse isn't always easy to quantify. But getting clear on the numbers will help you understand the health of your business, measure your success, get buy-in for resources, and measure the effectiveness of your fraud tools.
Download this worksheet to learn more about:
The various types of fraud costs;
Intangible costs like brand damage and how it impacts your organization;
Next steps to benefit your organization by mitigating fraud risk.