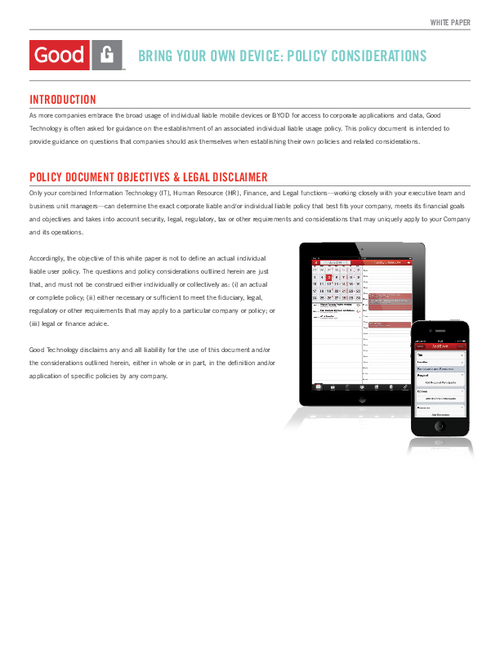 As more and more of your employees begin using their own iOS and Android devices for work purposes, you have a tremendous opportunity. Launching a BYOD program can help you reduce mobile expenses, drive employee satisfaction, and increase the productivity of your workforce. This report will help you build a reliable mobile security strategy, define financial reimbursement policies and develop mobile support policies.
Download this white paper to explore:
What are the eligibility considerations to BYOD;
What are the reimbursement considerations;
What about security?