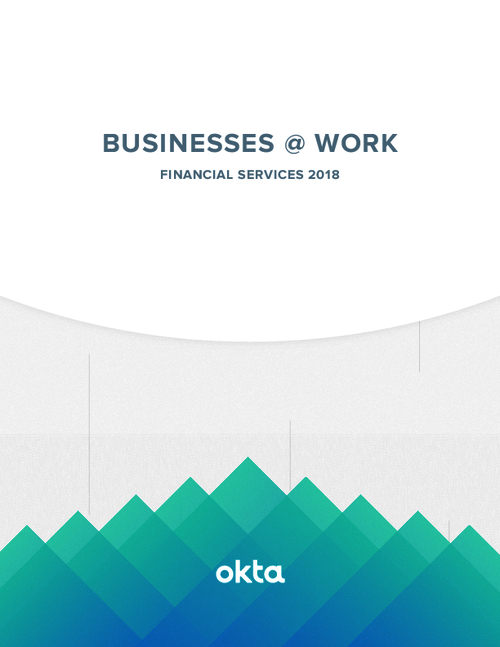 The apps financial services organizations depend on to fuel productivity, innovation and success are truly unique. But how is the industry evolving to adopt new technology that can offer the reliability, security and compliance it requires?
Download Okta's annual Businesses @ Work report which provides an in-depth look into:
Exploring employees, partners, contractors and customers, and the apps and services they use to be productive;
The trends across the financial services industry;
Whether financial services customers favor Office 365, G Suite, or both.