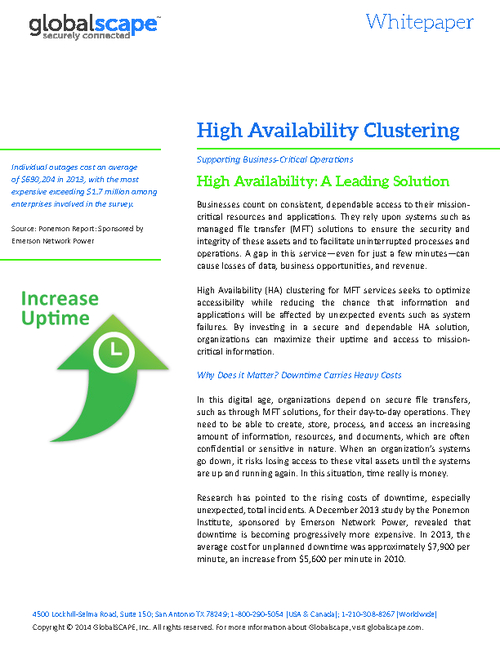 Businesses count on consistent, dependable access to their mission-critical resources and applications. A gap in this service - even for just a few minutes - can cause losses of data, business opportunities, and revenue. Download this whitepaper to learn:
How High Availability (HA) clustering for MFT services seeks to optimize accessibility while reducing the chance that information and applications will be affected by unexpected events such as system failures;
By investing in a secure and dependable HA solution, organizations can maximize their up-time and access to mission-critical information.