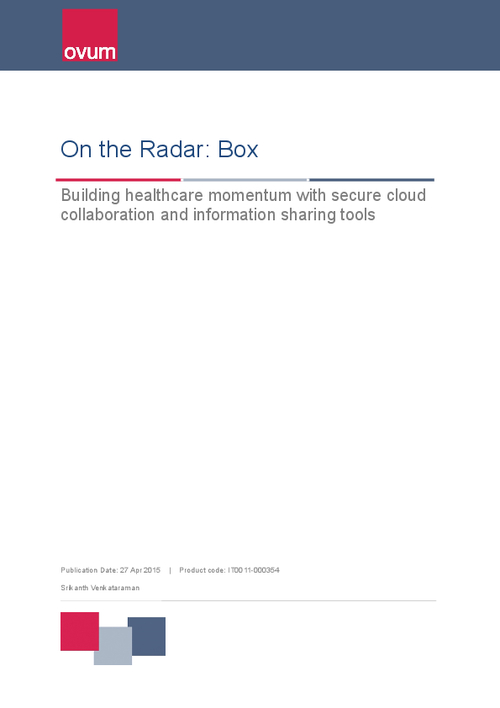 The vast majority of healthcare data remains unstructured, living outside of electronic health record (EHR) or other clinical systems. Cloud-based tools are becoming critical to the sharing of this data. To effectively share this data, healthcare organizations have turned towards user-friendly, cloud-based, file sharing solutions.
This analyst paper from Ovum, explores how cloud-collaboration solutions like Box have evolved from a simple"sync and share" tool into an enterprise-class alternatives for healthcare organizations looking for cloud-based collaboration services with best-in-class privacy and security credentials and a strong user experience
Download this Ovum Report to learn how Box offers:
Content and security management features ;
Mobile security controls and integrations into your other enterprise wide systems;
APIs for custom app or 3rd party app building.