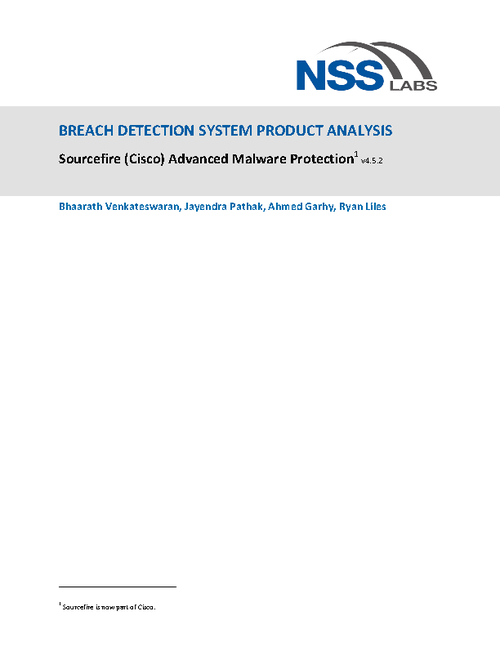 NSS testing verifies that the breach detection system (BDS) is able to detect and log breaches and attempted breaches accurately, while remaining resistant to false positives. All tests in this section are completed with no background network load. The BDS must be able to identify known and unknown malware, and command and control (C&C) channels.
The ability to manage policies and generate reports while under load is a required function. Alerts must be triggered at the sensor device and transmitted to the management station continually and under all test conditions. All malicious traffic is transmitted in a single burst at the start of each test, and alerts must be received within 48 hours from that point to count towards a successful breach detection.
This white paper highlights:
Security Effectiveness;
Performance;
Stability and Reliability;
Management and Configuration;
Total Cost of Ownership.