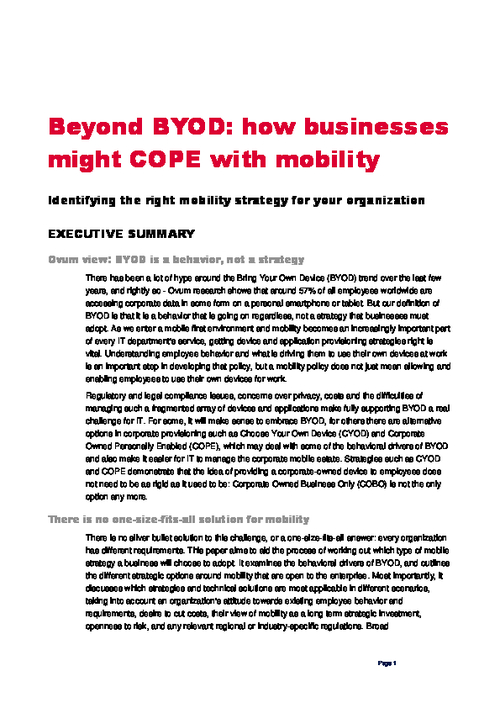 There has been a lot of hype around the Bring Your Own Device (BYOD) trend over the last few years. Regulatory and legal compliance issues, concerns over privacy, costs and the difficulties of managing such a fragmented array of devices and applications make fully supporting BYOD a real challenge for IT. Strategies such as Choose Your Own Device (CYOD) and Corporate Owned Personally Enabled (COPE) demonstrate that the idea of providing a corporate-owned device to employees does not need to be as rigid as it used to be: Corporate Owned Business Only (COBO) is not the only option any more.
Download this white paper to explore
What the behavioral drivers of BYOD are and how to understand them;
The various strategic options in enterprise mobility and their benefits and drawbacks;
How to apply the proper technical solutions to the strategy you choose.