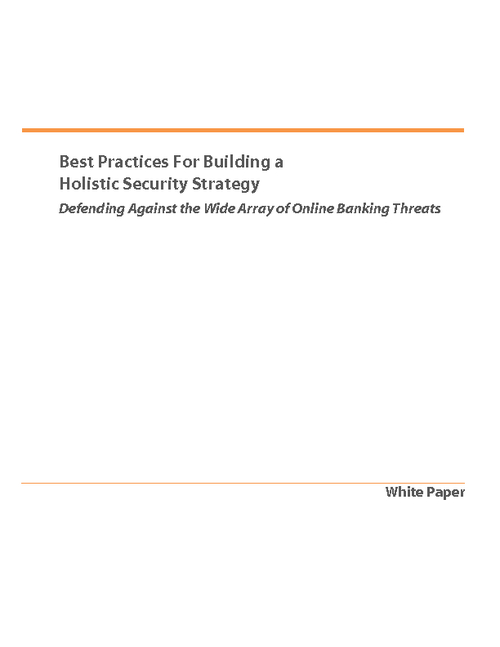 A holistic security strategy that incorporates anomaly detection decreases fraud risk without changing account holders' online banking experience.
In the war against cyber criminals, financial institutions are presented with an arsenal of point solutions, each designed to secure access to online banking accounts, authenticate users or detect specific fraud attacks. But given the relentless and ever-innovative nature of the attacks, financial institutions are spending precious dollars and time buying points solutions or creating a new rule or tool to combat the latest attack only to have the fraudsters develop a new scheme.
This white paper describes:
The nature and scope of today's fraud attacks and who are behind them;
Current defense techniques being deployed by financial institutions and why they are ineffective against fraudsters' sophisticated attacks;
A compelling and under-utilized strategic advantage that financial institutions have over cyber criminals - customer behavior;
Fraud prevention solutions based on behavior analytics and anomaly detection.