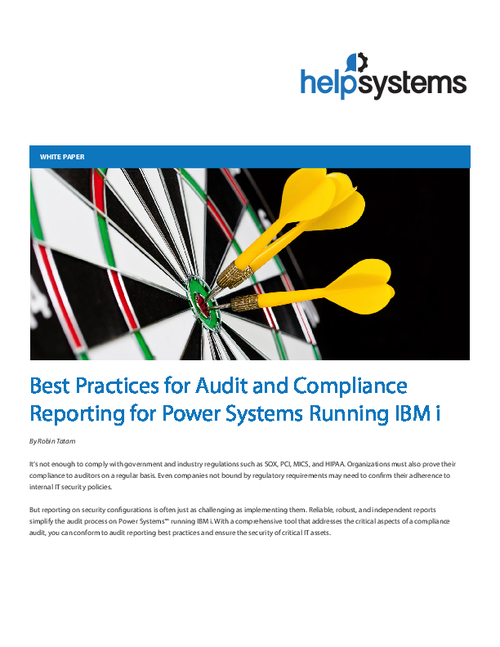 It's not enough to comply with government and industry regulations such as SOX, PCI, MICS, and HIPAA. Organizations must also prove their compliance to auditors on a regular basis. Even companies not bound by regulatory requirements may need to confirm their adherence to internal IT security policies.
But reporting on security configurations is often just as challenging as implementing them. Reliable, robust, and independent reports simplify the audit process on Power System running IBM i. With a comprehensive tool that addresses the critical aspects of a compliance audit, you can conform to audit reporting best practices and ensure the security of critical IT assets.
Download this whitepaper which discusses:
The challenges of auditing and reporting on IBM i today;
The various audit items that should be reviewed on a regular basis for IBM i;
Why Powertech is preferable to a solution developed in-house.