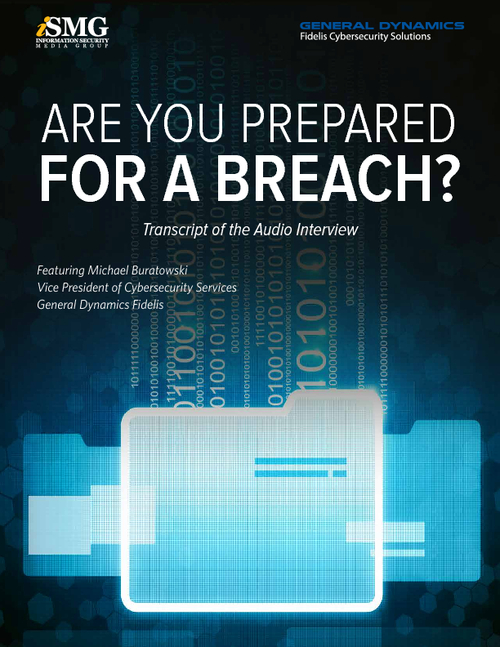 In this post-Target era of "It's not a matter of if, but when," how prepared is your organization for a data breach? Michael Buratowski of General Dynamics Fidelis Cybersecurity Solutions offers tips for breach planning and response.
This e-Book discusses:
Today's average level of breach preparedness;
Proactive breach planning steps;
When and how to involve key third parties.