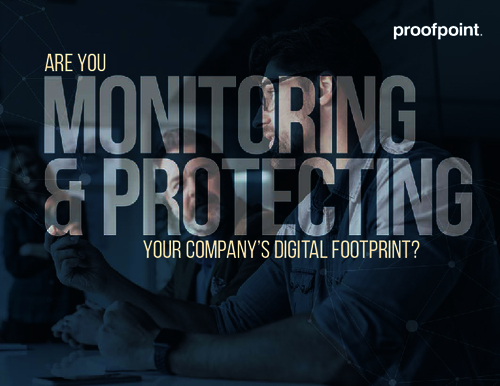 Today's cyber security battlegrounds extend beyond your corporate environment - think social media channels, domains, mobile apps, and even the dark web.
What are best practices for monitoring and protecting your corporate digital footprint in these areas?
Download this new eBook to learn:
The growing scope of fraudulent domain registration and its accompanying risks;
The top social media threats faced by organizations - even on channels where they don't actively participate;
A 3-step approach to monitoring and protecting your digital footprint from cyber criminals.