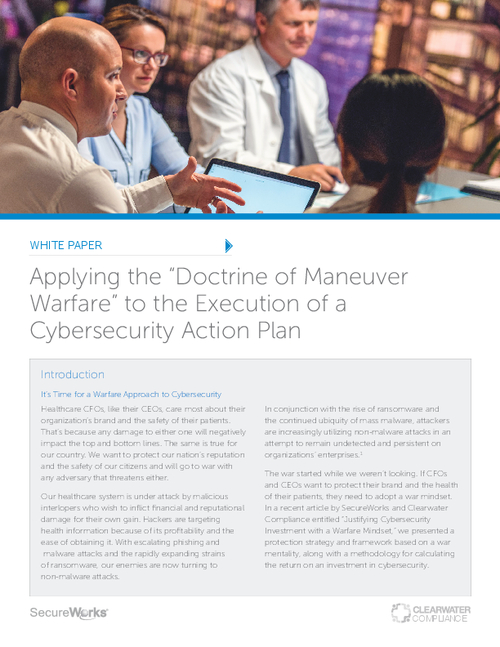 Our healthcare system is under attack by malicious interlopers who wish to inflict financial and reputational damage for their own gain. Hackers are targeting health information because of its profitability and the ease of obtaining it.
With escalating phishing and malware attacks and the rapidly expanding strains of ransomware, our enemies are now turning to non-malware attacks.
Download this whitepaper to learn about a protection strategy and framework based on a war mentality, along with a methodology for calculating the return on an investment in cybersecurity.