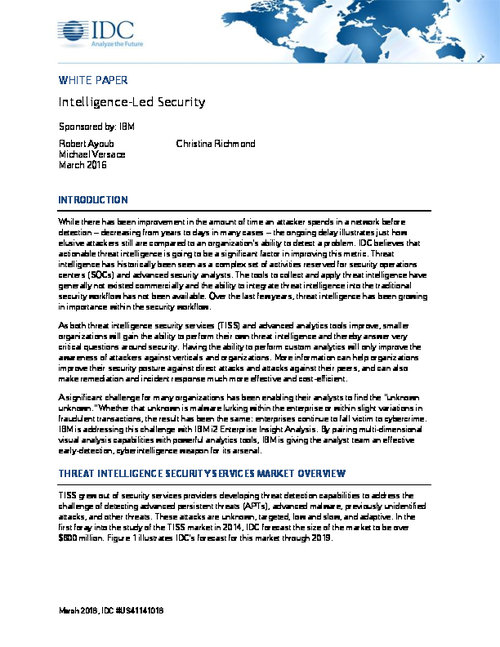 Organizations and analysts need the ability to shift threat intelligence from a data feed into actionable results - this is the core of applied threat intelligence (ATI). Organizations need to move their thinking away from viewing data breaches as a onetime event and instead recognize that with every incident they are building a repository of knowledge.
Download this whitepaper and learn about:
The current state of the threat intelligence security service market;
Two case studies of organizations which successfully implemented ATI;
The three attributes of an ATI solution.