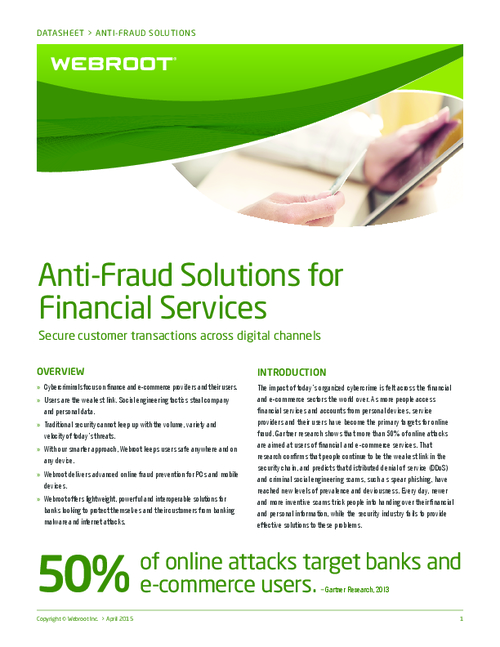 The impact of today's organized cybercrime is felt across the financial and e-commerce sectors globally. As more people access financial services and accounts from personal devices, service providers and their users have become the primary targets for online fraud. Everyday, newer and more inventive scams trick people into handing over their financial and personal information, while the security industry fails to provide effective solutions to these problems.
Download this white paper to explore
Who the primary targets are for cybercriminals;
How financial institutions are attacked;
Why traditional security cannot keep up with the volume, variety, and velocity of today's threats.