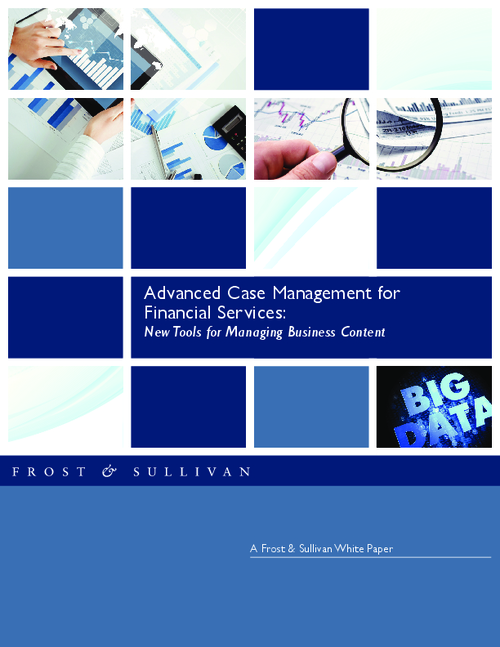 Financial services firms are facing a new set of challenges and risks. In an increasingly global, mobile and connected world, customers can come from anywhere and they can leave in a heartbeat. But they are also interested in consolidating their banking wherever possible, and they expect the companies with whom they do business to leverage Big Data, analytics, mobile, cloud and other technologies to improve the customer experience, identify new and desired products, and streamline their financial services. Smart firms can take advantage of this new reality if they are properly organized to do so. While most banks have added online and mobile banking capabilities, there remain the slow, error-prone processes of on-boarding new clients, approving a mortgage loan, and servicing high-net-worth customers. Customer experience is impacted when siloed processes encounter an exception, missing data, or some other obstacle. Clearly, financial institutions that are still executing processes manually or mired in static business processes are not able to deliver the accuracy, flexibility and focus on the customer that is demanded today. However, banks are waking up to new opportunities. With increased agility, banks can create new business models to target new and existing clients and increase revenues.
Download the White Paper to explore:
How case management can benefit the financial services industry;
What to look for in a case management solution.